Hotel Atlas
3-star hotel. Viale Catalani, 28 - Riccione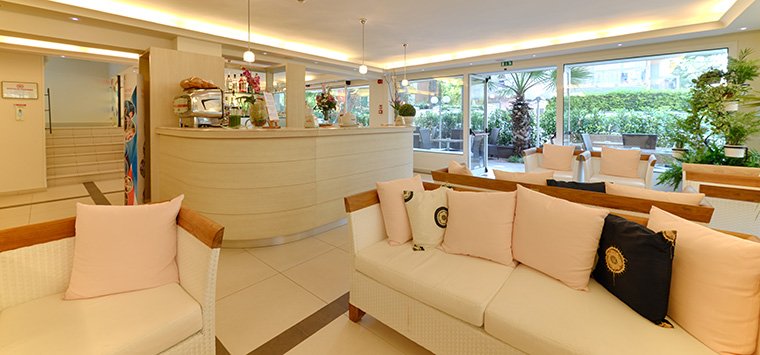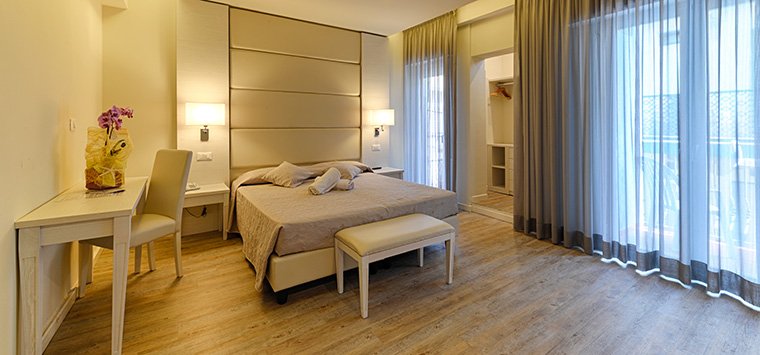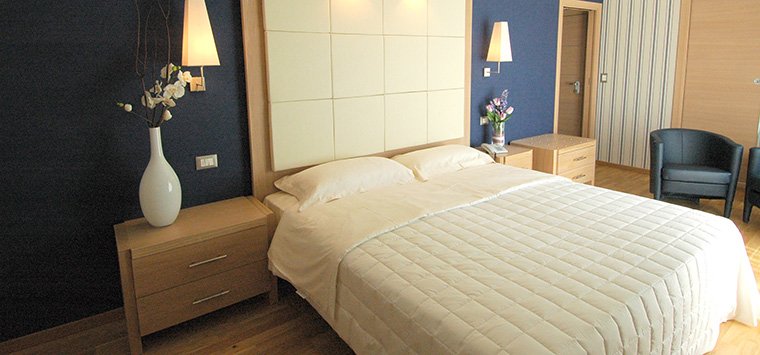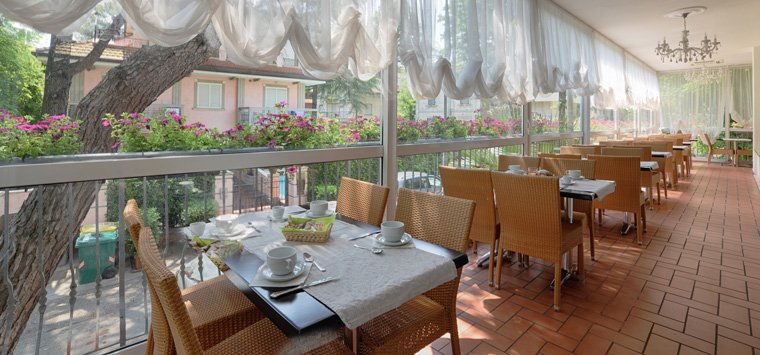 Go to the site

Booking online

Ask for a quote

Why select this hotel?
HOSPITALITY
FAMILY SERVICES
HEATED WHIRLPOOL
Hotel Atlas is a small hotel run with love by the Arrigoni family since 1981.
We are located in the heart of Riccione, just 30 metres from Viale Dante, on a quiet tree-lined road away from traffic. The beach, situated just 150 metres from the hotel, is a short stroll away.
Our rooms: Comfort, Superior, Family Room and Family Room Suite, all spacious and comfortable. The restaurant offers tasty dishes typical of the local cuisine from the Romagna region. What's more, every week guests are treated to a typical dinner and on Sunday evenings, an aperitif with appetizers.
Families are welcome: we have a full array of family services available with kids' entertainment 7 days per week.
New for 2017: salt-filtered and heated 9 sqm whirlpool, for our guests' relaxation pleasure.
General services
Wi-Fi
Parking
Beach included
Restaurant
Family rooms
Pets welcome
Bike hire
Services for families
Games for children
Mini-club (4-10 years)
Baby-sitting (payable)
Children's menus
Provision of: cutlery, plates, beakers, bibs and placemats to colour in, highchairs, bottle-warmers
Fully-equipped beach with games for children
Room with: cots with safety-bars, cribs, night-lights
Meal services
Breakfast included
Half-board
Full-board
All-inclusive formula
Do-it-yourself: kitchen/cooking area
Vegetarian/vegan cooking
Languages spoken by the staff
English
French
German
Ask for a quote
Simple, fast, free, customised
Ask now

Our interview with Hotel Atlas
Q. What do your hotel guests like best?
R. "Our kindness"
Q. Do you organise parties, themed evenings and entertainment?
R. "Evening with cuisine typical of the Romagna region and children's entertainment evenings"
Q. What's the motto of your hotel?
R. "Our greatest desire is to put a smile on your face"
Q. What do children like about your hotel?
R. "Eating and playing along with all the children staying at the hotel"
Q. What sort of organised activities for children do you provide?
R. "We offer a children's entertainment programme 7 days a week, 6 hours per day, with daily workshops and games"
Q. Do you have many loyal clients?
R. "Yes, 70%"
Q. Do you have a client loyalty record?
R. "More than one! Someone has been with us for over 30 years"
Q. What's the best compliment you've ever received?
R. "Your cheerfulness can be felt in every respect!"
Q. Are there any key figures at your hotel?
R. "Alessandra and all her staff"
Q. What are your culinary specialities?
R. "Homemade pasta and the rich buffet of greens and vegetables"
Q. What does hospitality mean to you?
R. "Always making guests feel at home"
Ask for a free quote