Hotel Borghesi
3-star hotel. Viale A.Volta, 10 - Riccione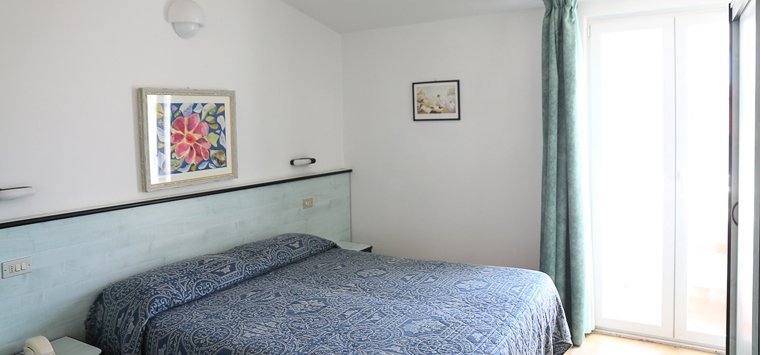 Go to the site

Ask for a quote

Why select this hotel?
Family management
Closeness to the sea and Spa Centre
The excellent restaurant
Hotel Borghesi is located just a few steps from Terme di Riccione and from the beach.
Managed directly by the Borghesi family, the hotel is characterised by the special attention devoted to the restaurant, which serves fresh dishes typical of the Romagna region.
The hotel's rooms are equipped with Wi-Fi, air conditioning and a balcony.
The Borghesi hotel offers spacious common areas, a terrace where breakfast is served, a secured car park and entrance to the Perle d'Acqua Thermal Park.
General services
Wi-Fi
Parking
Beach included
Restaurant
Pets welcome
Services for families
Games for children
Fully-equipped beach with games for children
Meal services
Breakfast included
Half-board
Full-board
All-inclusive formula
Languages spoken by the staff
English
French
German
Ask for a quote
Simple, fast, free, customised
Ask now

Our interview with Hotel Borghesi
Q. What do your hotel guests like best?
R. "Not feeling like they are just a "number""
Q. Do you organise parties, themed evenings and entertainment?
R. "We organise theme nights and events every week"
Q. What's the motto of your hotel?
R. "What more do you want?"
Q. What do children like about your hotel?
R. "Feeling free"
Q. Do you have many loyal clients?
R. "Yes, 40%"
Q. Do you have a client loyalty record?
R. "Yes, we have a client who has been spending their holidays with us for over 50 years"
Q. What's the best compliment you've ever received?
R. "The desire to come back to stay with us"
Q. Are there any key figures at your hotel?
R. "Reception and restaurant"
Q. What are your culinary specialities?
R. "Homemade pasta and fish recipes"
Q. What does hospitality mean to you?
R. "Having time to listen to the guest, not being overly formal"
Ask for a free quote