Hotel Parco
3-star hotel. Viale Ariosto, 12 - Riccione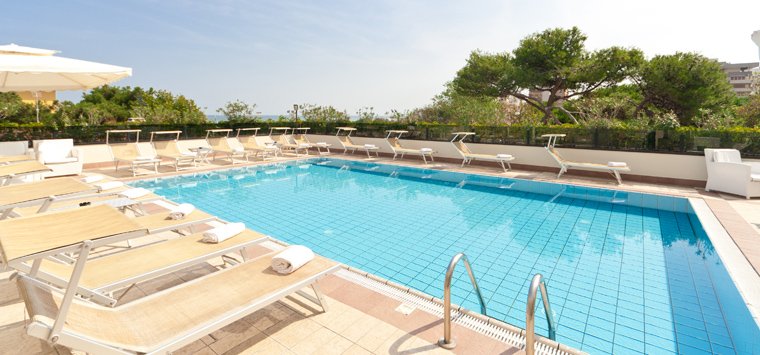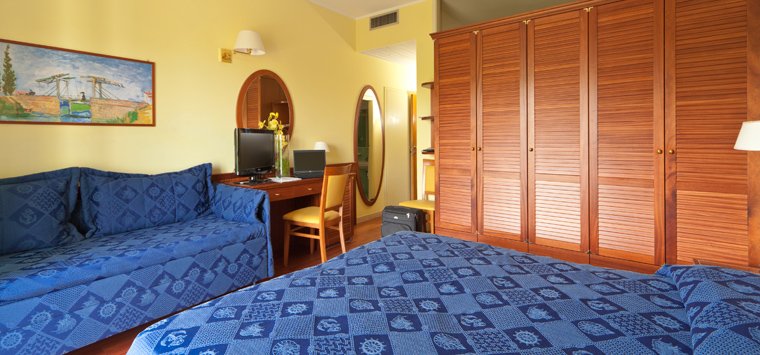 Go to the site

Booking online

Ask for a quote

Why select this hotel?
Position
Parking
Hotel Parco is in a strategic location a few minutes' walk from the sea, Viale Ceccarini and the Palacongressi.
We offer various types of room, all of them smart, comfortable and with free Wi-Fi.
Every day, our restaurant chef prepares traditional regional dishes using fresh, locally sourced ingredients. In the morning, a buffet breakfast is served on the terrace or in the Eden room.
All our guests may make use of our bicycles, golf cars and private parking area.
General services
Wi-Fi
Parking
Pool
Restaurant
Family rooms
Pets welcome
Bike hire
Conference rooms
Services for families
Games for children
Baby-sitting (payable)
Children's menus
Provision of: cutlery, plates, beakers, bibs and placemats to colour in, highchairs, bottle-warmers
Fully-equipped beach with games for children
Room with: cots with safety-bars, cribs, night-lights
Meal services
Breakfast included
Half-board
Full-board
All-inclusive formula
Food for coeliacs
Vegetarian/vegan cooking
Languages spoken by the staff
English
French
German
Spanish
Ask for a quote
Simple, fast, free, customised
Ask now

Our chat with Nicoletta from Hotel Parco
Q. What do your hotel guests like best?
R. "Its availability, friendliness, location and cuisine. We have welcomed guests for over 60 years now."
Q. Do you organise parties, themed evenings and entertainment?
R. "Certainly. Throughout the season, we alternate themed dinners with live music evenings, fun events for children with activity leaders and magicians, and Nutella parties."
Q. What do children like about your hotel?
R. "The evenings with the magician, and the swimming pool."
Q. Do you have many loyal clients?
R. "Yes, 60%"
Q. Do you have a client loyalty record?
R. "Some have continued to come ever since we opened way back in the 1960s."
Q. Are there any key figures at your hotel?
R. "Our hotel has consistently been run by members of our family over the generations."
Q. What are your culinary specialities?
R. "Without any doubt, our fish dishes and all the specialities typical of Emilia Romagna."
Q. What does hospitality mean to you?
R. "True "Romagna"-style hospitality, to make people feel at home. When they leave, they should feel 100% satisfied with their holiday."
Ask for a free quote