Hotel Villa Mare
3-star superior hotel. Via Carducci, 10 - Riccione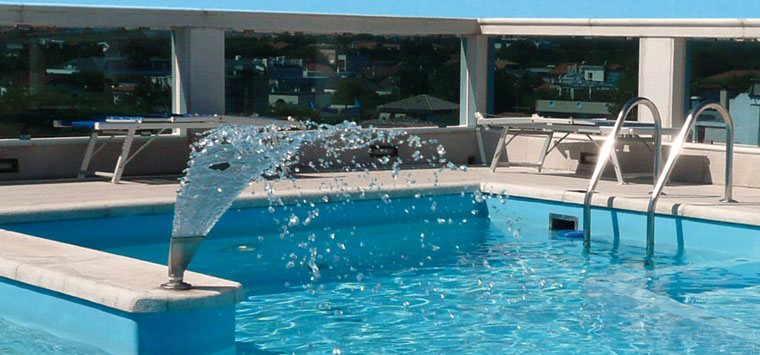 Go to the site

Ask for a quote

Why select this hotel?
Annual
Central
Panoramic rooftop swimming pool
The Hotel Villa Mare is in a central location just 100 metres from the sea, and is open throughout the year.
This smart and stylish hotel is completely air-conditioned, and offers guests a wide range of facilities in a comfortable, modern setting.
The rooms come with TV, safe, telephone, minibar, and bathroom with box shower and hairdryer.
We offer a large buffet breakfast, and a restaurant with à la carte menu and vegetable buffet.
Pool with scenic sun-terrace, underground garage and Wi-Fi.
General services
Wi-Fi
Parking
Pool
Beach included
Restaurant
Family rooms
Bike hire
Services for families
Baby-sitting (payable)
Children's menus
Meal services
Breakfast included
Half-board
Full-board
All-inclusive formula
Vegetarian/vegan cooking
Languages spoken by the staff
English
French
German
Ask for a quote
Simple, fast, free, customised
Ask now

Our interview with Hotel Villa Mare
Q. What do your hotel guests like best?
R. "Excellent food, location and cleanliness of the facility"
Q. Do you organise parties, themed evenings and entertainment?
R. "We organize themed evenings"
Q. What's the motto of your hotel?
R. "Villa Mare: a family experience"
Q. What do children like about your hotel?
R. "The swimming pool and our mascot Teo"
Q. What sort of organised activities for children do you provide?
R. "We do not offer children's entertainment"
Q. Do you have many loyal clients?
R. "Yes, 50%"
Q. Do you have a client loyalty record?
R. "Yes, a family that has been staying with us for more than 10 years"
Q. What's the best compliment you've ever received?
R. "Friendly staff, always available"
Q. Are there any key figures at your hotel?
R. "Yes, our waitress Gabriella, who has been with us for 13 years"
Q. What are your culinary specialities?
R. "Typical Romagna cuisine"
Q. What does hospitality mean to you?
R. "Making the customer feel at home"
Ask for a free quote