Club Family Hotel Best Family Riccione offers
Club Family Hotel Best Family Riccione 3-star superior. Viale Colombo, 1 - Riccione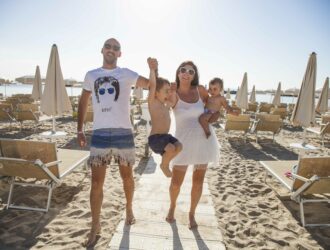 from € 79
2 child free, for all summer
PRICE FROM: € 79
Request this offer

Go to the site

Why select this hotel?
Our location in the centre of Riccione within walking distance of Viale Ceccarini
You can have breakfast, lunch and dinner outdoors
We are part of the CFH chain: we put our heart into everything we do
New opening for Club Family Hotel, in the centre of Riccione.
With us 2 child up to 18 years are free for the whole summer!
Many good reasons to be our guests:
Open bar 24 hours in the hotel, pool and beach
Family Menu from 07:30 to 24:00 eat and drink as much as you like
Entertainment 7 days a week in the hotel and on the beach
Panoramic heated swimming pool with hydromassage area
Free paediatric advice at the hotel at scheduled times
Nanny School: nannies for the little ones (for children aged 8 months to 3 years)
Peaceful parents and carefree children, we make it possible!
What more could you ask for?
Ask for a quote
Simple, fast, free, customised
Ask now

Club Family Hotel Best Family Riccione offers
Other similar offers
Ask for a free quote