Hotel Margareth offers
Hotel Margareth 3-star. Via Mascagni, 2 - Riccione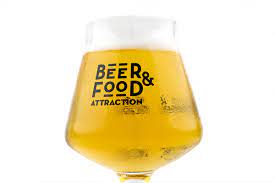 from € 31
Beer & Food Attraction 2022
PERIOD OF VALIDITY: 2021-05-10 - 2022-02-24
TYPE OF STAY: Bed & Breakfast
PRICE FROM: € 31
Request this offer

Go to the site

Why select this hotel?
Conveniently located
Excellent value for money
Hospitality
From 20 to 23 February 2022 will take place at the Rimini Beer & Food Attraction Fair
Beer & Food Attraction is the event that brings together in a single appointment the most complete national and international offer of beers, drinks, food and trends for the OUT OF HOME!
It represents the choice of those who want to update themselves on new ways and styles of consumption and know how to seize the opportunities that the current changes offer us. An important comparison to refine your strategy, anticipate future trends and find partners to support your business. It consolidates the role of beers at the center, together with the beverage sector and the most current and creative food near to drink. Enhance consumer destinations and the product becomes part of a real socialization experience. It is the contemporaneity of BBTech expo that completes the entire beverage chain with technologies for the production and packaging of beers and beverages.
Hotel Margareth in Riccione, directly on the sea, 14 Km. From the Fair easily reachable by Metromare (the new underground underground in Riccione, or by train which takes you directly to the gates of the Fair in 15 minutes).
All sea view rooms with balcony, daily sanitation and sanitation, TV, climate, free wi-fi in all rooms, 24-hour concierge and bar service, late check out on request, reserved parking, 2 stations for charging electric cars.
Breakfast, with flexible hours according to your needs, buffet with desserts made by our Chef, cold cuts, cheeses, fresh yogurt, hot and cold drinks, juices, biscuits, even for celiacs and lactose intolerant.
After a day at the Fair do not miss the opportunity to relax with an aperitif in the hotel facing the sea.
Ask for a quote
Simple, fast, free, customised
Ask now

Hotel Margareth offers
Ask for a free quote