Hotel Margareth offers
Hotel Margareth 3-star. Via Mascagni, 2 - Riccione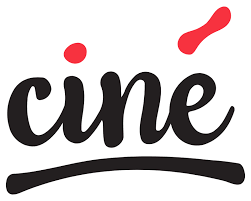 from € 91
CINE' 2021 RICCIONE
PERIOD OF VALIDITY: 2021-04-23 - 2021-07-25
TYPE OF STAY: Full-board
PRICE FROM: € 91
Request this offer

Go to the site

Why select this hotel?
Conveniently located
Excellent value for money
Hospitality
Ciné – Giornate di Cinema, the summer event of the national film industry, promoted and supported by ANICA and ANEC, produced and organized by Cineventi, suspended last year due to the health emergency, will take place from 20 to 23 July 2021 in Riccione .
An event that maintains its business vocation with the conventions of distribution companies, professional meetings and the exhibition area of ??the Trade Show. It is configured at the same time as one of the most relevant and exclusive cinema events on the Italian scene.
The Margareth hotel located directly on the sea, is 600 m. from Viale Ceccarini and a 15-minute walk from the train station.
All sea view rooms with balcony, daily sanitation and sanitation, TV, climate, free wi-fi in all rooms, 24-hour concierge and bar service, late check out on request, reserved parking, 2 stations for charging electric cars.
Our internal kitchen service offers delicious menus with flexible hours according to the needs of each of our guests. Breakfast, with flexible hours, buffet with desserts made by our Chef, cold cuts, cheeses, fresh yogurt, hot and cold drinks, juices, biscuits, even for celiacs and lactose intolerant.
Choose our hotel for affordable rates.
Visit our website www.hotelmargareth.com or contact us at 0541.645300
Ask for a quote
Simple, fast, free, customised
Ask now

Hotel Margareth offers
Other similar offers
Ask for a free quote