Hotel Margareth offers
Hotel Margareth 3-star. Via Mascagni, 2 - Riccione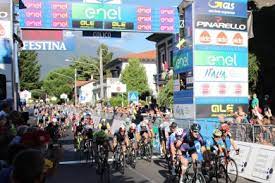 from € 50
Giro d'Italia Youth UNDER 23 2021
PERIOD OF VALIDITY: 2021-04-09 - 2021-06-04
TYPE OF STAY: Bed & Breakfast
PRICE FROM: € 50
Request this offer

Go to the site

Why select this hotel?
Conveniently located
Excellent value for money
Hospitality
Giro d'Italia Giovani Under 23: highly anticipated event in the city: for two days, 3 and 4 June 2022, the young promises of cycling will be our guests in Riccione. When it comes to youth competitions it is a bit like glimpsing the future, the talents to come. It is also in this spirit that Riccione invests resources and ideas, focusing on young people, on the future and on positive activities such as sports.
Our hotel is particularly suitable for all athletes thanks to the experience gained over the years with sports groups, trainers, companions, physiotherapists and their families.
The Margareth Hotel, directly on the sea, has always demonstrated, thanks to awards and reviews from loyal customers, its suitability for such stays also thanks to its competence and flexibility towards all those who come to Riccione to practice sports. All sea view rooms with balcony, TV, air conditioning, free wi-fi in all rooms, late check out on request, concierge service and bar 24 hours a day, reserved parking, n. 2 electric car charging stations.
Our internal kitchen service offers delicious menus with flexible hours according to the needs of the competition, the possibility of having the basket (with pasta, meat, fruit and dessert), customizable for those with different needs. Tasty homemade cakes and pies always available for those who have to participate in the competition, daily workouts or follow a particular diet to keep fit. Reinforced breakfast, suitable for athletes, starting at 6.30.
We offer affordable rates:
Bed and Breakfast € 50.00 per person per day
Half Board € 60.00 per person per day
Full board € 75.00 per person per day
We have closed spaces for storing sports equipment, technical equipment or bulky luggage.
Discounts and facilities provided by the Hotel do not include Passes and Parking for the event
After a busy day, we are waiting for you for an aperitif at the hotel, contact us to receive an offer!
0541/645300 hmargareth@hotelmargareth.com
Ask for a quote
Simple, fast, free, customised
Ask now

Hotel Margareth offers
Other similar offers
Ask for a free quote