Hotel Margareth offers
Hotel Margareth 3-star. Via Mascagni, 2 - Riccione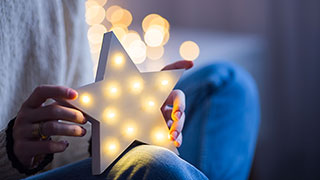 from € 40
Immaculate Conception 8 December 2021
PERIOD OF VALIDITY: 2021-02-26 - 2021-12-12
TYPE OF STAY: Bed & Breakfast
PRICE FROM: € 40
Request this offer

Go to the site

Why select this hotel?
Conveniently located
Excellent value for money
Hospitality
Special offer for the long weekend of 8 December 2021 we dedicate it to all groups of friends, families with children, couples who, between events in Riccione, clubs, shops, bars and restaurants open to you will experience a stay full of fun but to a exceptional price. You will be fully satisfied with our offer that you will already plan your return to Riccione for other periods as well. Take advantage now for an early booking
Hotel Margareth in Riccione directly on the sea!
All sea view rooms with balcony, TV, air conditioning, free wi-fi in all rooms, concierge service and bar 24 hours a day, late check-out on request, reserved parking, 2 charging stations for electric cars. Breakfast, with flexible hours according to your needs, buffet with desserts made by our Chef, cold cuts, cheeses, fresh yogurt, hot and cold drinks, juices, biscuits, even for celiacs and lactose intolerant.
Ask for a quote
Simple, fast, free, customised
Ask now

Hotel Margareth offers
Other similar offers
Ask for a free quote