Hotel Margareth offers
Hotel Margareth 3-star. Via Mascagni, 2 - Riccione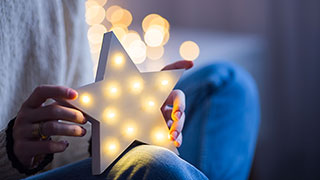 from € 40
NEW YEAR OFFER AT THE SEA
PERIOD OF VALIDITY: 2021-02-24 - 2022-01-10
TYPE OF STAY: Bed & Breakfast
PRICE FROM: € 40
Request this offer

Go to the site

Why select this hotel?
Conveniently located
Excellent value for money
Hospitality
New Year's Eve on the sea in Riccione!
The special offer for the night of Capoanno between 2021 and 2022 we dedicate to all groups of friends, families with children, couples who between events in Riccione, clubs, shops, open bars and a great desire for fun will discover Riccione for the weekend in a stay of full fun but at an exceptional price! Tailor-made prices, high quality of services and affordable shopping are the reasons why we consider this period an ideal moment to spend a New Year's Eve outside the city and relax and at the same time have fun in a place like Riccione.
Between the Lungomare, viale Dante and Viale Ceccarini with their pedestrian islands, shops, pubs, restaurants, green spaces and our magical sea between friendliness and Romagna friendliness! the desire for relaxation and fun will be widely satisfied with the offer and you will already plan to return to Riccione at other times of the year. Hotel Margareth *** in Riccione directly on the sea!
All sea view rooms with balcony, daily sanitization, bathroom with shower and hairdryer, TV, climate, safe, free wi fi in all rooms, concierge service and bar h24, late check-out on request, private parking, 2 stations for charging electric cars
Breakfast, with flexible times according to your needs, buffet with sweets made by our Chef, cold cuts, cheeses, fresh yogurt, hot and cold drinks, juices, biscuits, also for celiacs and lactose intolerant.
By subject from 26 December 2021 to 10 January 2022 with a minimum of 1 adult and 3 nights of stay.
Overnight: € 40.00 per person, per night 
check-in from 15:00
Supplements:
– breakfast (also in the room) until 2pm: € 15.00
– reserved, underground, bookable parking: € 10.00
* Reservation can be canceled free of charge within 14 days. from the date of arrival.
* Price reserved for large groups.
Ask for a quote
Simple, fast, free, customised
Ask now

Hotel Margareth offers
Other similar offers
Ask for a free quote