Hotel Margareth offers
Hotel Margareth 3-star. Via Mascagni, 2 - Riccione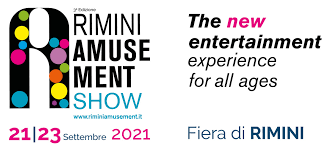 from € 35
Rimini Amusement Show 2021
PERIOD OF VALIDITY: 2021-06-02 - 2021-09-23
TYPE OF STAY: Bed & Breakfast
PRICE FROM: € 35
Request this offer

Go to the site

Why select this hotel?
Conveniently located
Excellent value for money
Hospitality
Rimini Amusement Show, scheduled from 21 to 23 September 2021 at the Rimini Exhibition Center, is the reference event for operators in the amusement world; an event to enhance the news and the excellence of entertainment without winning money for all ages: families, teens, children and adults; a varied and wide world that ranges from the most traditional attractions (from the carousels to the inflatables from the pinball machine to the table football …) to the most futuristic ones such as virtual reality, laser games, e-sports.
Rimini Amusement Show is also an international platform to promote Italian companies. In fact, there will be delegations of buyers from emerging markets interested in activating commercial relations with exhibiting companies.
Finally, there is no lack of training and in-depth moments for operators, presentations of new entertainment formats, but also tournaments and competitions, to emphasize the playful and socializing aspect of the game.
Hotel Margareth in Riccione, directly on the sea, 14 Km. From the Fair easily reachable by Metromare (the new underground underground in Riccione, or by train which takes you directly to the gates of the Fair in 15 minutes).
All sea view rooms with balcony, daily sanitation and sanitation, TV, climate, free wi-fi in all rooms, 24-hour concierge and bar service, late check out on request, reserved parking, 2 stations for charging electric cars.
Breakfast, with flexible hours according to your needs, buffet with desserts made by our Chef, cold cuts, cheeses, fresh yogurt, hot and cold drinks, juices, biscuits, even for celiacs and lactose intolerant.
After a day at the Fair do not miss the opportunity to relax with an aperitif in a hotel facing the sea.
Ask for a quote
Simple, fast, free, customised
Ask now

Hotel Margareth offers
Ask for a free quote