Hotel Apollo offers
Hotel Apollo 4-star. Viale D'Annunzio 34 - Riccione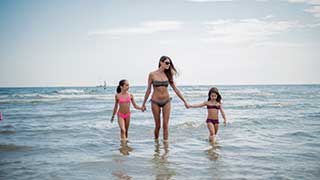 from € 40
Special Offer June in Riccione
PERIOD OF VALIDITY: 2021-06-01 - 2021-06-30
TYPE OF STAY: Bed & Breakfast
PRICE FROM: € 40
Request this offer

Go to the site

Why select this hotel?
A delightful 4-star hotel just 20 metres from the sea
Exclusive American Brunch breakfast
Parking guaranteed
The hotel Apollo is a 4 stars hotel in Riccione at 20 mt from the beach.
An exceptional offer for June in Bed & Breakfast with a rich American Breakfast served every day until late in the morning.
7 days stay in Bed & American Breakfast in JUNE:
• Standard room at Euro 280,00 per person
• Charming room at Euro 345,00 per person
• De Luxe room at Euro 392,00 per person
• Junior Standard double room single use at Euro 420,00
Special rates for children in the same Charming or De Luxe room with 2 adults:
– 0-5 years old: FREE
– 6-12 years old: 7 days at only Euro 130,00
– 13-17 years old: 7 days at only Euro 160,00
This offer is valid for a stay of 7 nights in the month of June..
The Tourist tax not included.
Ask for a quote
Simple, fast, free, customised
Ask now

Hotel Apollo offers
Other similar offers
Ask for a free quote