Club Family Hotel Riccione offers
Club Family Hotel Riccione 3-star. Viale Gabriele D'Annunzio, 132 - Riccione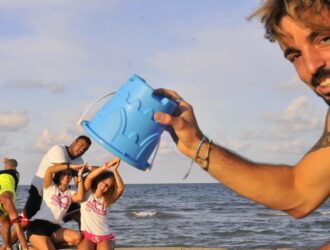 from € 65
SPECIAL OFFER MAY 2021 RICCIONE
PERIOD OF VALIDITY: 2021-05-22 - 2021-05-29
PRICE FROM: € 65
Request this offer

Go to the site

Why select this hotel?
SEAFRONT LOCATION AND WALKING BAREFOOT ON THE SAND
FAMILY ENTERTAINMENT 2.0
FAMILY STAFF 2.0
With our exclusive Formula Club Family All Inclusive®Open Bar, start the summer in style with a Club Family Hotel® holiday.
From the 22nd to the 29th of May
only € 910 for the whole family
WE TAKE CARE OF YOUR HOLIDAY. HAPPY TO MAKE YOUR DREAMS COME TRUE…
Welcome to the kingdom of children!
• open bar 24 hours a day in the hotel pool
• Gommoland Park the fantastic world of inflatables
• Play Sport Arena, a play area dedicated to five-a-side football
• Kitchenette and baby feeding area open 24 hours a day
• Self-service laundry with washing machine and dryer
• afternoon snack with sweet and savoury snacks for children
• from 4pm to 6pm a hot snack in our garden
• free paediatric advice in the hotel
• Nanny School: expert nannies for the little ones (8 months – 4 years) from Monday to Friday from 4 to 7 pm
Call now 0541641403 WA 3248103224
Ask for a quote
Simple, fast, free, customised
Ask now

Club Family Hotel Riccione offers
Other similar offers
Ask for a free quote