Hotel Margareth offers
Hotel Margareth 3-star. Via Mascagni, 2 - Riccione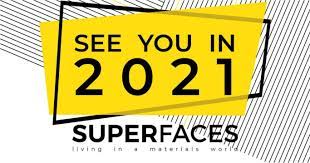 from € 31
SUPERFACES RIMINI 2021
PERIOD OF VALIDITY: 2021-05-26 - 2021-10-03
TYPE OF STAY: Bed & Breakfast
PRICE FROM: € 31
Request this offer

Go to the site

Why select this hotel?
Conveniently located
Excellent value for money
Hospitality
Superfaces, the marketplace dedicated to innovative materials for interiors, design and architecture, will be held at the Rimini Fair from 29 September to 02 October 2021. Tradition and innovation materialize through creativity, with cutting-edge materials and solutions for coatings, panels and flooring. A unique event to discover the new horizons of architecture and interior design, as well as developing business with professionals in the sector.
If you are a company or a private individual who will participate and are looking for a convenient and satisfactory offer, we would be happy to introduce you to our hotel.
Hotel Margareth in Riccione Directly on the sea, 14 Km. From the Rimini Fair, also reachable by train in 15 minutes. From the Hotel to the Station it is a 5-minute walk.
All sea view rooms with balcony, daily sanitation and sanitation, TV, climate, free wi-fi in all rooms, 24-hour concierge and bar service, late check out on request, reserved parking, 2 stations for charging electric cars.
Breakfast, buffet breakfast served with sweets made by our Chef, cold cuts, cheeses, fresh yogurt, hot and cold drinks, juices, biscuits, even for celiacs and lactose intolerant.
The Staff of the Hotel Margareth awaits you, after a day at the Fair, for an aperitif ….. sea view!
Ask for a quote
Simple, fast, free, customised
Ask now

Hotel Margareth offers
Ask for a free quote