Hotel Margareth offers
Hotel Margareth 3-star. Via Mascagni, 2 - Riccione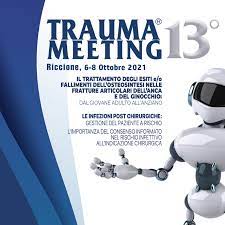 from € 35
TRAUMA MEETING 2021
PERIOD OF VALIDITY: 2021-05-10 - 2021-10-10
TYPE OF STAY: Bed & Breakfast
PRICE FROM: € 35
Request this offer

Go to the site

Why select this hotel?
Conveniently located
Excellent value for money
Hospitality
The 13th edition of TRAUMA MEETING, the most important national event for what concerns traumatic pathology, will be held at the Palacongressi in Riccione from 6 to 8 October; an event organized by the Orthopedists and Hospital Traumatologists of Italy (O.T.O.D.I.). This event represents the largest national Traumatology Congress to date. On this occasion, the major Italian scientific associations in the trauma area are brought together, each with a consolidated and specific tradition, which will be able to give life to an open and interactive discussion on the topics of the Congress as much as possible.
Our Hotel is close to the Palacongressi and can be easily reached on foot through pedestrian streets such as the Lungomare, Viale Dante or Viale Ceccarini.
The Margareth hotel located directly on the sea, with all sea view rooms with balcony, daily sanitation and sanitation, TV, climate, free wi-fi in all rooms, concierge service and bar 24 hours a day, late check out on request, reserved parking, 2 stations for charging electric cars.
Possible meal € 15.00 per person including drinks)
Our internal kitchen service offers delicious menus with flexible hours according to the needs of each of our guests. Breakfast, with flexible hours, buffet with desserts made by our Chef, cold cuts, cheeses, fresh yogurt, hot and cold drinks, juices, biscuits, even for celiacs and lactose intolerant.
Choose our hotel for affordable rates.
Visit our website www.hotelmargareth.com or contact us at 0541.645300
Ask for a quote
Simple, fast, free, customised
Ask now

Hotel Margareth offers
Ask for a free quote