Hotel Margareth offers
Hotel Margareth 3-star. Via Mascagni, 2 - Riccione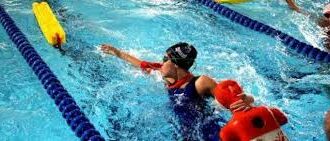 from € 35
World Lifesaving Championships 2021
PERIOD OF VALIDITY: 2021-04-13 - 2021-10-05
TYPE OF STAY: Bed & Breakfast
PRICE FROM: € 35
Request this offer

Go to the site

Why select this hotel?
Conveniently located
Excellent value for money
Hospitality
Once again a protagonist in swimming, thanks to the FIN, from 17 September to 2 October 2021 the Riccione Swimming Stadium will host the 2021 World Lifesaving Championship of the International Life Saving Federation. Swimming for lifesaving is one of the oldest disciplines (the first competition dates back to 1899) and is usually carried out with pool tests to simulate a drowning rescue, but in recent years competitions in the open sea are also frequent. The pool races can be individual or relay, and the competitor can choose whether to carry the mannequin swimming or on the back.
Hotel Margareth is located very close to the swimming pool, the train station and the Play Hall in via Carpi, the sports hall of Riccione, easily reachable on foot along pedestrian and tree-lined streets with spacious pavements for the safety and comfort of all. athletes and their families.
The Margareth Hotel, directly on the sea, has always demonstrated, thanks to awards and reviews from loyal customers, its suitability for such stays also thanks to its competence and flexibility towards all those who come to Riccione to practice sports.
Our hotel is particularly suitable for all athletes thanks to the experience gained over the years with sports groups, trainers, companions, physiotherapists and their families.
All sea view rooms with balcony, TV, air conditioning, free wi-fi in all rooms, late check out on request, concierge service and bar 24 hours a day, reserved parking, n. 2 electric car charging stations.
Our internal kitchen service offers delicious menus with flexible hours according to the needs of the competition, the possibility of having the basket (with pasta, meat, fruit and dessert), customizable for those with different needs. Tasty homemade cakes and pies also available in the afternoon for those who have to participate in competitions, daily workouts or follow a particular diet to keep fit. Reinforced breakfast, suitable for athletes, starting at 6.30.
Optional meals € 15.00 per person with drinks at the table included (water and local wine or beer)
Packed lunch € 7.00 per person
We have closed spaces for storing sports equipment, technical equipment or bulky luggage.
Discounts and facilities provided by the Hotel do not include Passes and Parking for the event
After an intense sporting day, we are waiting for you at the hotel for an aperitif … facing the sea!
Choose our hotel for affordable rates.
Visit our website www.hotelmargareth.com or contact us at 0541.645300
Ask for a quote
Simple, fast, free, customised
Ask now

Hotel Margareth offers
Other similar offers
Ask for a free quote