2 Apartments and Residences in Riccione
Filter by hotel type

Ask for a quote
Simple, fast, free, customised
Ask now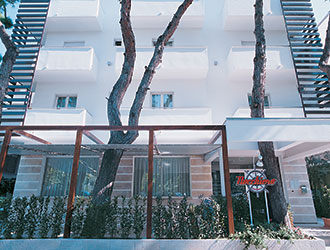 "Hospitable"
Residence Nocchiero
3-star
Why select this aparthotel?
Well-equipped comfortable apartments
Just steps away from the sea and viale dante
Parking spaces at the accommodation or nearby
Hotel Details

"Friendly"
Why select this aparthotel?
Family services
Services for cyclists
Position
Hotel Details

Residence Alba
3-starwww.residencealbariccione.it

There are many holiday solutions on offer in Riccione. If you are away with your family or friends and want maximum practicality and freedom, you can choose one of our apartments in Riccione, close to the sea and the famous streets of the town centre. Alternatively, you can stay in a comfortable residence, with cleaning and children's services.