Hotel Arabel
2-star hotel. Via Tasso, 187 - Riccione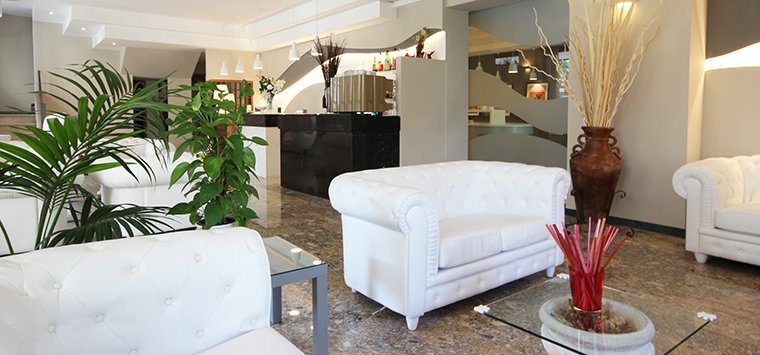 Go to the site

Ask for a quote

Why select this hotel?
The excellent restaurant with generous buffet
The decor of the newly refurbished rooms
A family atmosphere combined with comfort
The Hotel Arabel will impress you with its genuine Romagna hospitality and particular care over details, with its stylish rooms and the warm, informal approach of the owners.
The hotel is in an ideal position, just 80 metres from the well-equipped Marano Beach, Zone 134-135, and close to Beach Village, Riccione.
Our restaurant is one of our main strengths, with its use of wholesome raw ingredients, attentive service and attractively refurbished dining-room.
Our4 types of room, spacious and modern, offer tailor-made solutions for those looking for convenience and affordability combined with maximum comfort and style.
General services
Wi-Fi
Parking
Beach included
Restaurant
Family rooms
Gym
Pets welcome
Services for families
Fully-equipped beach with games for children
Room with: cots with safety-bars, cribs, night-lights
Meal services
Breakfast included
Half-board
Full-board
All-inclusive formula
Languages spoken by the staff
English
French
German
Ask for a quote
Simple, fast, free, customised
Ask now

Our chat with Giovanni from Hotel Arabel
Q. Do you have many loyal clients?
R. "Yes, 60%"
Q. What's the best compliment you've ever received?
R. "This can't be a 2-star hotel"
Ask for a free quote